Task comments provides the ability to have an individual comment thread against a specific task
You can communicate and collaborate on any individual task by clicking on the comment (speech bubble) button alongside each task;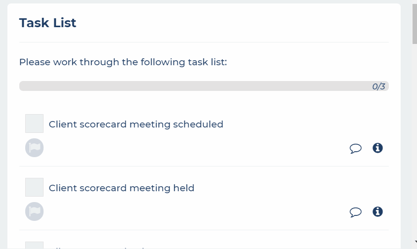 Tasks with unread comments are indicated by a darkened comment button;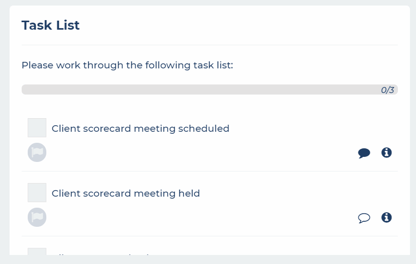 You can, further, @mention colleagues to ensure they are immediately alerted to the comment.
This will result in an in-app notification being sent immediately and an email notification (as set by each member's personal preferences: sent immediately, part of daily summary or emails-off). See "Your settings" under your personal profile dropdown to adjust such preferences;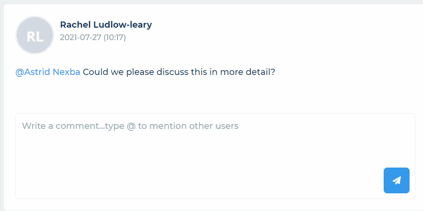 As a reminder, such chat threads can also be linked to your wider corporate chat solution – Google Chat, Slack and Microsoft Teams – via grid-level webhook integrations.
Comments at the task, element and grid levels appear in your ProdHub along with the ability for comments to be edited and deleted by the comment creator.
Edited comments are annotated with the "Edited" tag aside the comment date-time stamp (which always stays at the point of original creation).